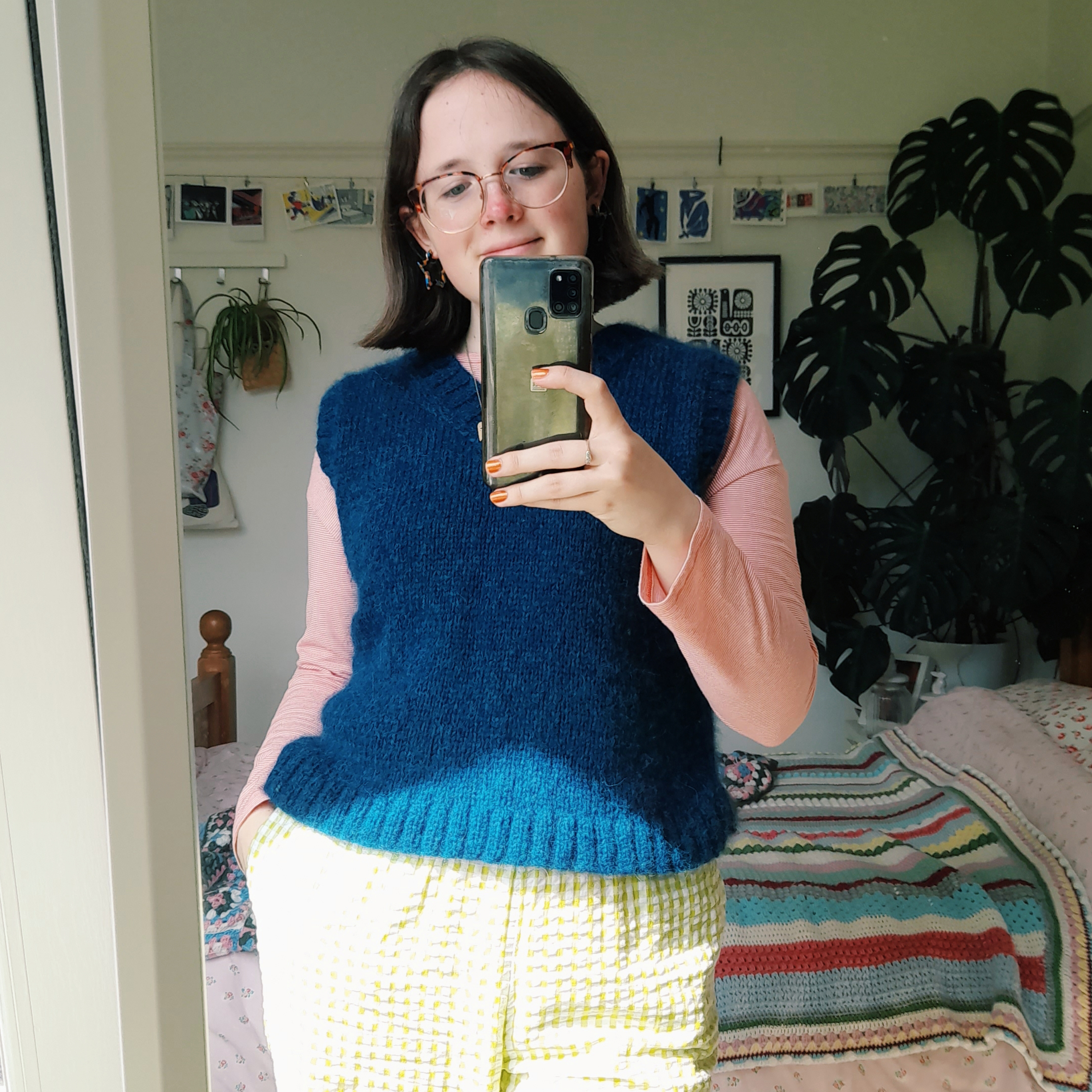 Hello!
About me
I'm an illustrator and printmaker based in Leeds, UK.
I love to create fun, colourful greetings cards for all occasions from birthdays and weddings to Valentine's day and Christmas. I also have a selection of prints to bring contemporary and colourful artwork to the walls of your home.

About my work
My illustrations are inspired by my love of visiting gardens across the country, searching for mid-century homewares in antiques shops and beautiful plates of food!
I hand draw all my work in my sketchbook, creating textures and illustrations before scanning into my computer and perfecting the colours. My sketchbook is so important to my process. All my designs start out as tiny pencil sketches, which I then develop into my final illustrations.
"Cosy, cute and comforting illustrations of florals, tasty foods and elegant animals, are a nod to classical still life paintings with a playful twist inspired by mid century antiques, cottage gardens and tasty textures, adapted digitally in an abundance of colours." - Charlotte Righton, Endless Love Creative.

Values & Sustainability
Small print runs to reduce waste, printing locally in the UK.
All of my prints use a high quality FSC certified 100% recycled paper. I am also in the process of transitioning all my greetings cards to be printed on FSC certified 100% recycled card and by making the conscious decision to not use any foiling - all cards are 100% recyclable.
All cards are packaged in compostable sleeves.
💌 To request a wholesale catalogue or for any enquiries about your order please get in touch at [email protected]
Thank you!